Since we work for a volunteer organization, raising financial support is an ongoing process in our lives. We've both been with Youth With A Mission for a while (Chris, 18 years, Lindsey – 13 years) so we accept this part of the job. Often we are asking people to consider giving to us in one-time or monthly financial giving.
But, there are other ways to support what we are doing. We thought we would share some ideas with you. Perhaps you might have something in your house or a skill you could donate that you were not aware of!
Cell Phones

Your old cell phone can be put to good use! Perhaps you upgraded your phone recently or you get a new one every year or two because of your contract. We can use those old ones! Cell phones are very expensive in South Africa compared to many other countries. We could use them personally or for our staff who often struggle to have the money for a new one when theirs breaks. A cell phone in South Africa is essential, not a luxury item. If you have one from prehistoric times or that doesn't work… we couldn't use those. It would need to be in good shape and dependable, but doesn't have to be the absolute top of the line.
Digital Cameras

Another useful tool is digital cameras. These are a great blessing for our staff. Many times they have amazing times of ministry and build great relationships but have no way of documenting it to communicate it to others or even just to keep memories. If you have recently upgraded to a new camera but still have an old one that works well, consider donating it, it will be used for many more years!
Websites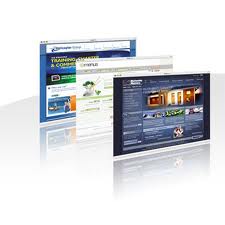 Are you gifted in designing websites? Especially using a common CMS? This is a huge need for us! We have several websites that need to be done. A big component of missions is communication and the web is one of the primary ways to do this. If you are talented in this area and interested in donating some hours for free or for a small donation then let us know!
Graphic Design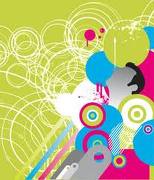 This is related to the previous item. We often need the use of a skilled graphic designer to make posters, brochures, flyers or web graphics. If you or someone you know have a talent in this area and want to help out missions in Africa, let us know!
Used Laptops

If you have a laptop you don't use any more because you recently upgraded, don't let it just collect dust! Perhaps even you know of a company that often upgrades their laptops. We are often looking for ways to get our staff and students laptops that are still in good working order. As always, if it is from 1985 and works like an old rusty wagon then we probably couldn't use it but if it is decent and stable then send it our way!

How?
We try to make trips to the States as often as possible. Many times, someone might be headed our way so we can ask them to bring it for us. Let us know of something you want to donate and we can make arrangements. We can even give tax-deductible receipts for this.
Please e-mail us and let us know so that we can be sure to connect: lindsey(at)lautsbaugh.com or chris(at)lautsbaugh.com… be sure to replace (at) with: @