Hello everyone! We wanted to update you on some of the things which are happening in our lives. Here are four recent highlights:
Capricorn – a number of our staff have been ministering into an underprivileged local community. One of the amazing stories is of a whole household turning to God, receiving healing for high blood pressure and headache.! After living together for 12 years, this family is committed to getting married. Lives are being changed!
Bridge For Hope – a branch of ministry family here in South Africa is offering job and life skills training. While giving practical and computer skills, they also deal with the whole person; addressing issues such as trust, forgiveness, and identity. A number of these participants have moved on to the Bible training program.
Growth – our campus is in a prolonged season of growth in training programs and ministries reaching into Cape Town. As members of the leadership team, we have needed to spend a significant amount of time looking at how to facilitate this. Growth is a good "problem" to have and we are excited about what God is a doing.
Australia – Lindsey recently returned from some international meetings held in Perth, Australia. Leaders of the 40 biggest Youth With A Mission campuses as well as representatives from each of the Faculties within our University were present. This was a profitable time for moving forward in the future. She was able to see some kangaroos as well!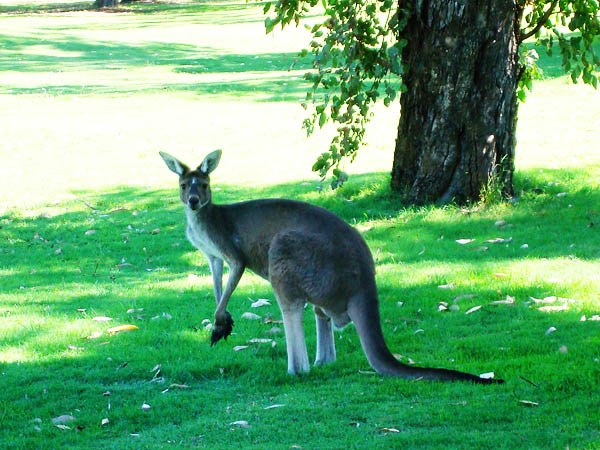 Here are four more things coming our way in the near future:
No Superheroes – Chris' blog continues to grow and we are being featured in a series of posts at Life Overseas, a blog by Laura Parker. Have a look! We are blessed to hear more and more stories of the impact his book is having.
Moving – there has been no movement on the sale of our house, so for now we are still in it. We know that moving is only a matter of time. Pray for the right house to rent, or should God (and the banks) allow it, the right place to buy.
Teaching – we continue to teach frequently in South Africa and abroad with opportunities coming in South Africa, USA, Madagascar, and within Asia.
School of Government – we are proud to be hosting the first such school in YWAM Africa. It will teach Biblical principles on government which we feel is a key to transformation within this continent.
Thank you for all your partnership in prayers and support. Lives are being changed!{jcomments on}